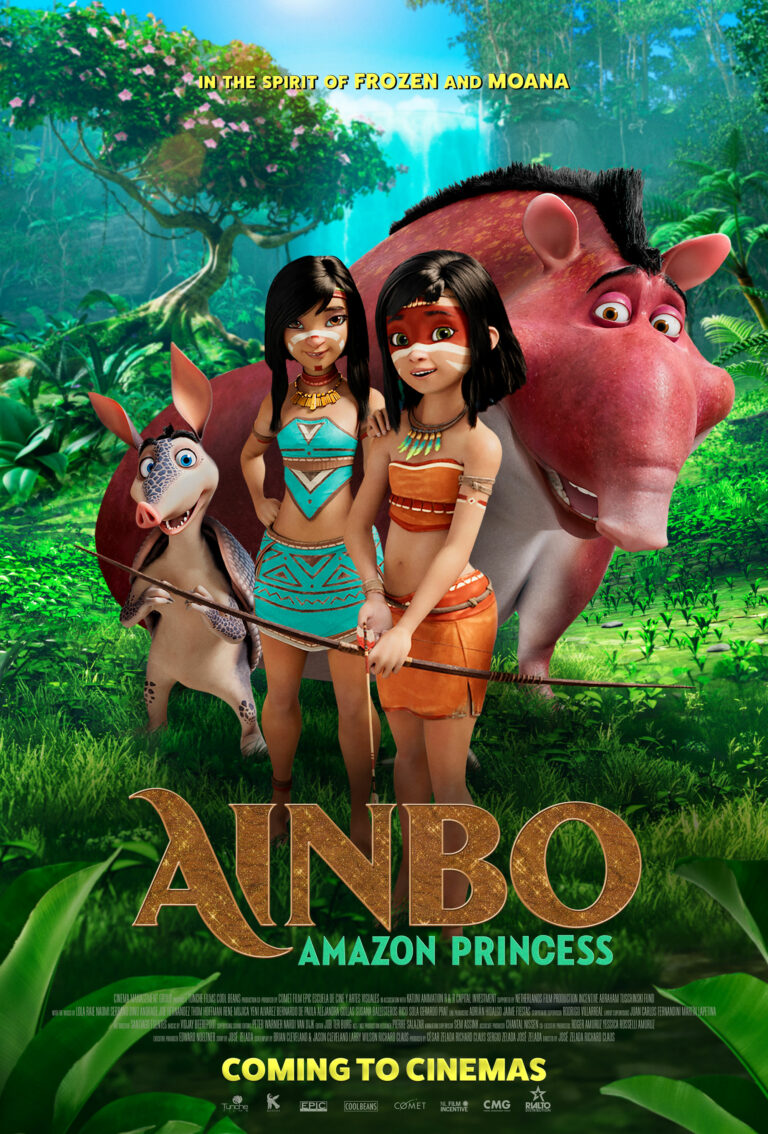 Adventure
Animated
Comedy
Synopsis
In the spirit of Moana and Frozen, 'Ainbo – Amazon Princess' is the epic journey of a young hero and her Spirit Guides, "Dillo" a cute and humorous armadillo and "Vaca" a goofy oversized tapir, who embark on a quest to save their home in the spectacular Amazon Rainforest.
There are currently no cinemas in New Zealand showing this film.
You appear to be abroad! Cinemas are available in New Zealand and Australia only. You can view them with the toggle buttons above.