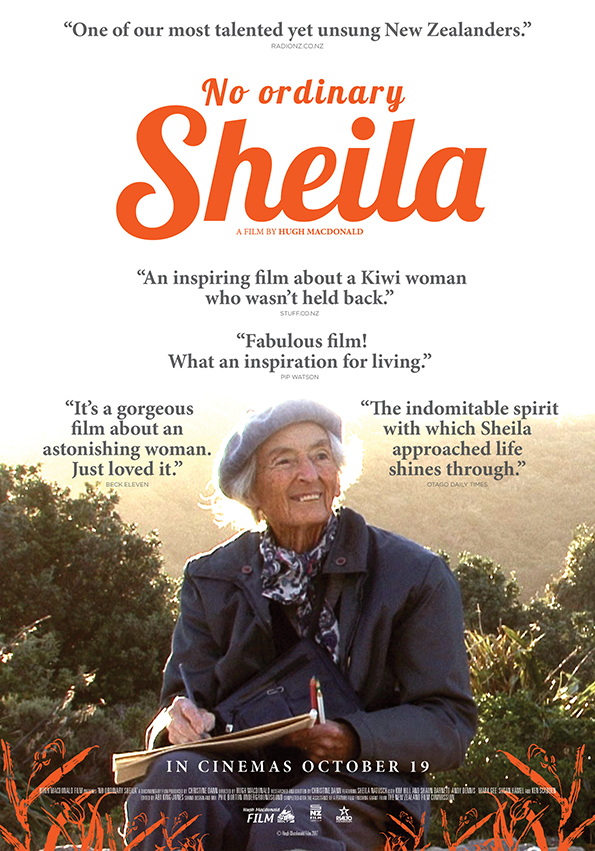 Sheila Ellen [Traill] Natusch
Kim Hill
Synopsis
The life story of this nonagenarian natural historian, illustrator and writer is a beautiful, truly Antipodean journey. Growing up in the deep south led Sheila Natusch to an adventurous resilience which saw her climb multiple mountains, cycle from Picton to Bluff and write dozens of groundbreaking natural history books, including her magnum opus, Animals of New Zealand.
Featuring beautiful historic footage of the lower south in the 30s and 40s, this film offers fascinating glimpses into life as one of few female students at Otago University.
There are no cinemas currently screening.