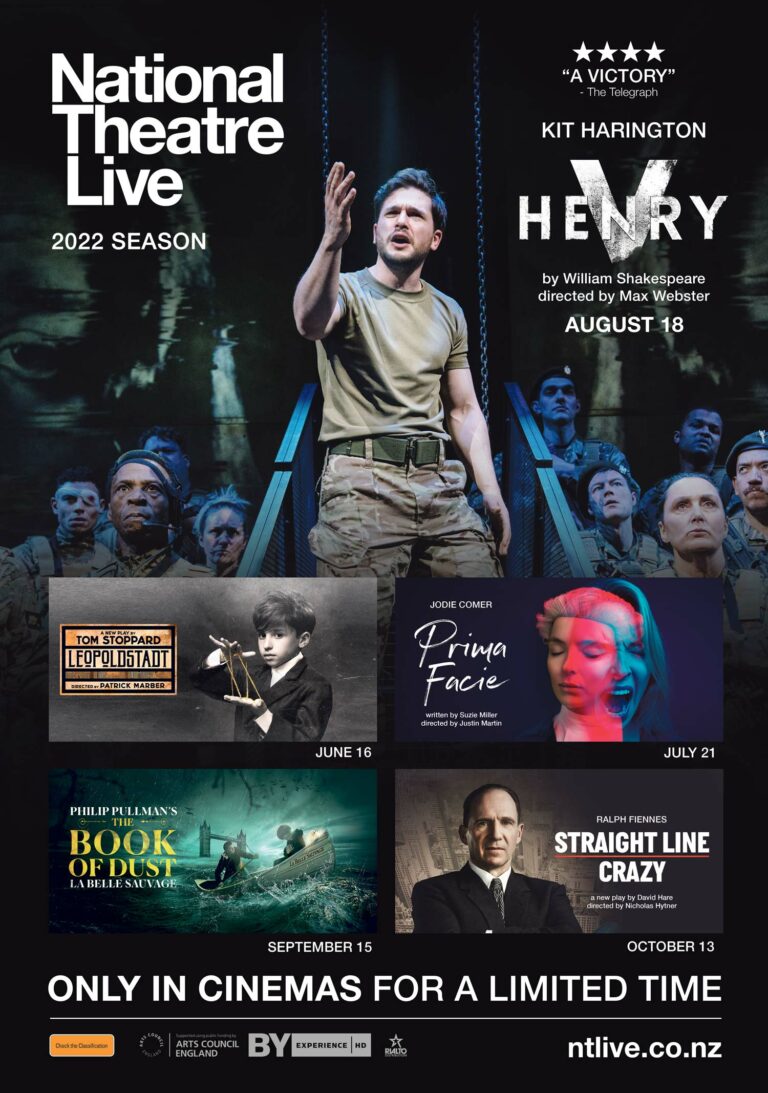 National Theatre Live 2022
The best of British theatre is back in NZ cinemas for 2022. Five premium National Theatre Live shows have been captured live for cinema audiences, with the season kicking off on June 16th with Tony and Academy Award-winner Tom Stoppard's critically acclaimed new play Leopoldstadt.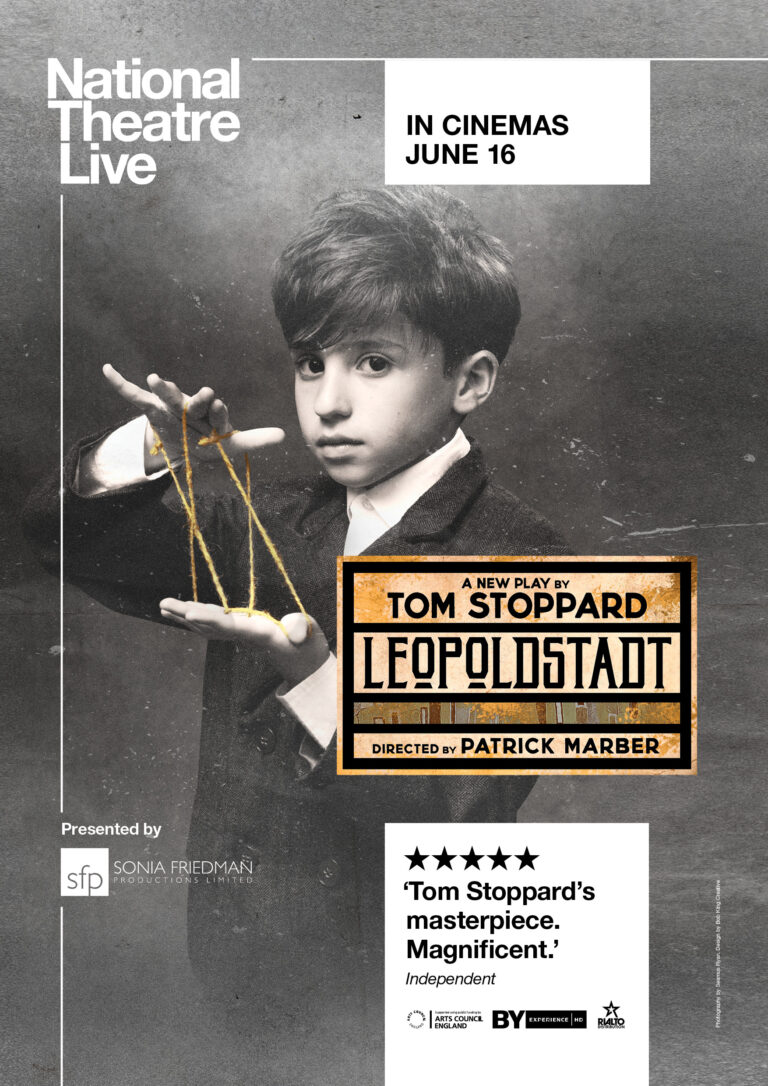 Leopoldstadt
In cinemas June 16
Regarded as 'Britain's greatest living playwright' (Times), Tony and Academy Award-winner Tom Stoppard's critically acclaimed new play Leopoldstadt is a passionate drama of love, family and endurance.
At the beginning of the 20th century, Leopoldstadt was the old, crowded Jewish quarter of Vienna, Austria. But Hermann Merz, a factory owner and baptised Jew now married to Catholic Gretl, has moved up in the world.
We follow his family's story across half a century, passing through the convulsions of war, revolution, impoverishment, annexation by Nazi Germany and the Holocaust. A company of 40 actors represent each generation of the family in this epic, but intimate play.
Filmed live on stage in London's West End, 'Tom Stoppard's masterpiece is magnificent' (Independent) and should not be missed.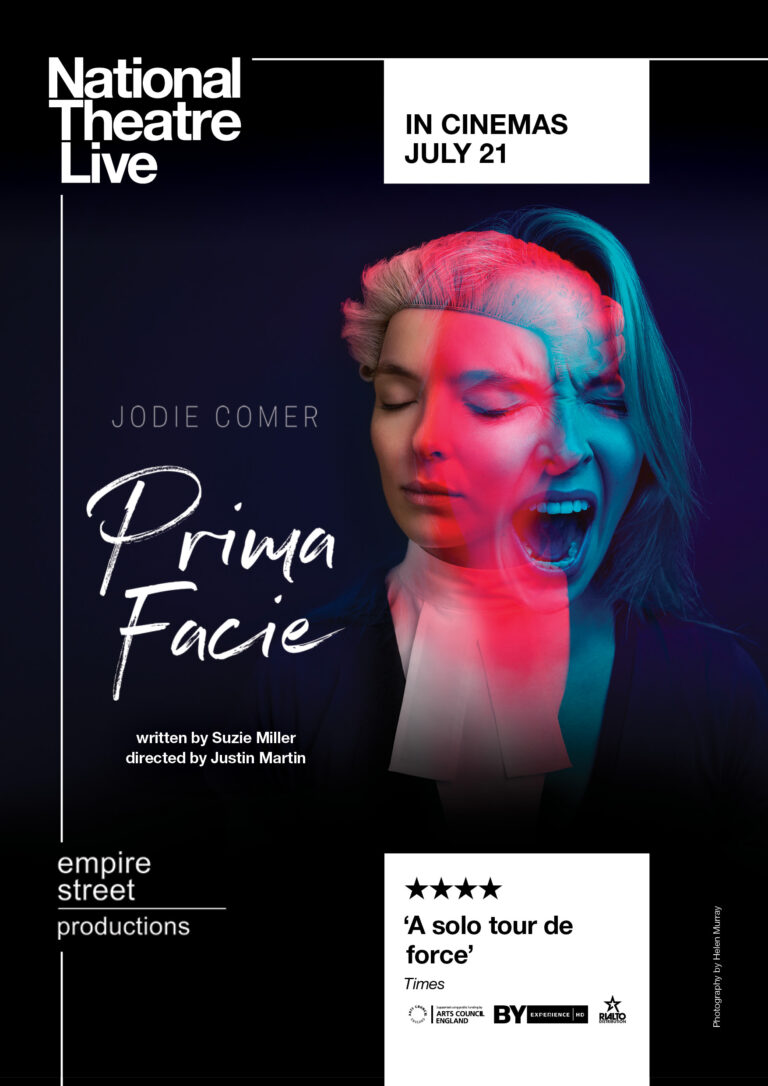 Prima Facie
In cinemas July 21
Jodie Comer (Killing Eve) makes a critically acclaimed West End debut in the UK premiere of Suzie Miller's award-winning, one-women, play.
Tessa is a young, brilliant barrister. She has worked her way up from working class origins to be at the top of her game; defending; cross examining and winning. An unexpected event forces her to confront the lines where the patriarchal power of the law, burden of proof and morals diverge.
Prima Facie takes us to the heart of where emotion and experience collide with the rules of the game.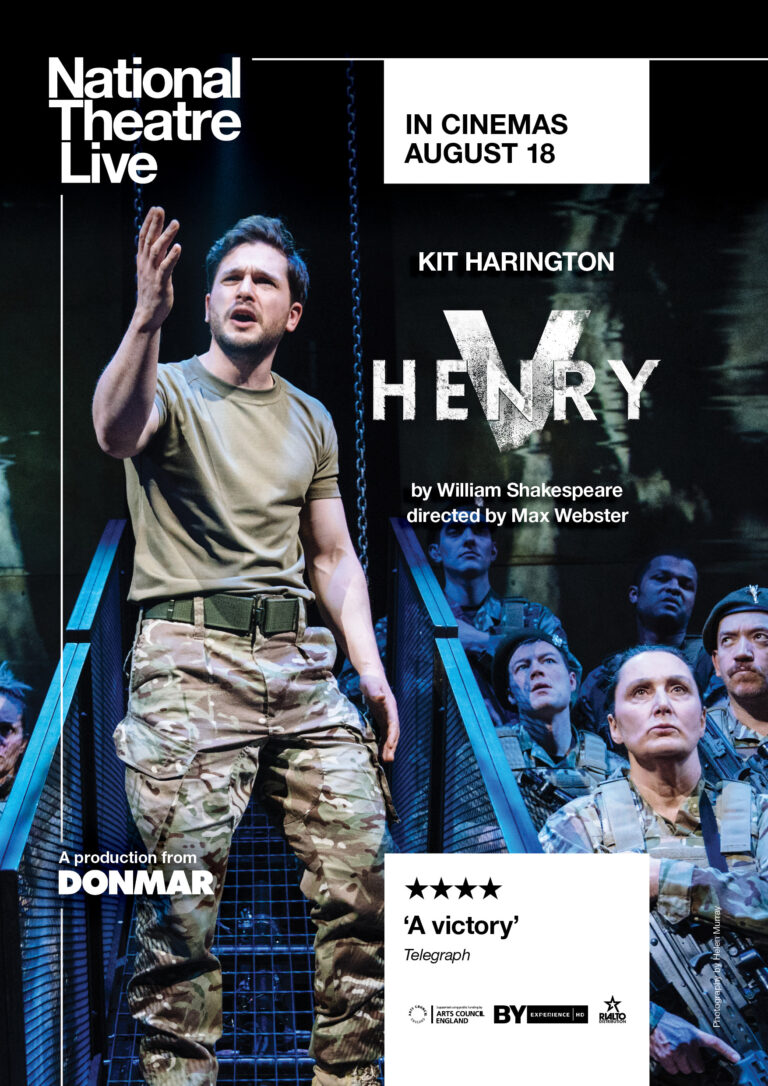 Henry V
In cinemas August 18
Kit Harington (Game of Thrones) plays the title role in a contemporary adaptation of Shakespeare's thrilling study of nationalism, war and the psychology of power.
Fresh to the throne, King Henry V launches England into a bloody war with France. When his campaign encounters resistance, this inexperienced new ruler must prove he is fit to guide a country into war.
Captured live from the Donmar Warehouse in London, this exciting modern production directed by Max Webster (Life of Pi) explores what it means to be English and our relationship to Europe, asking: do we ever get the leaders we deserve?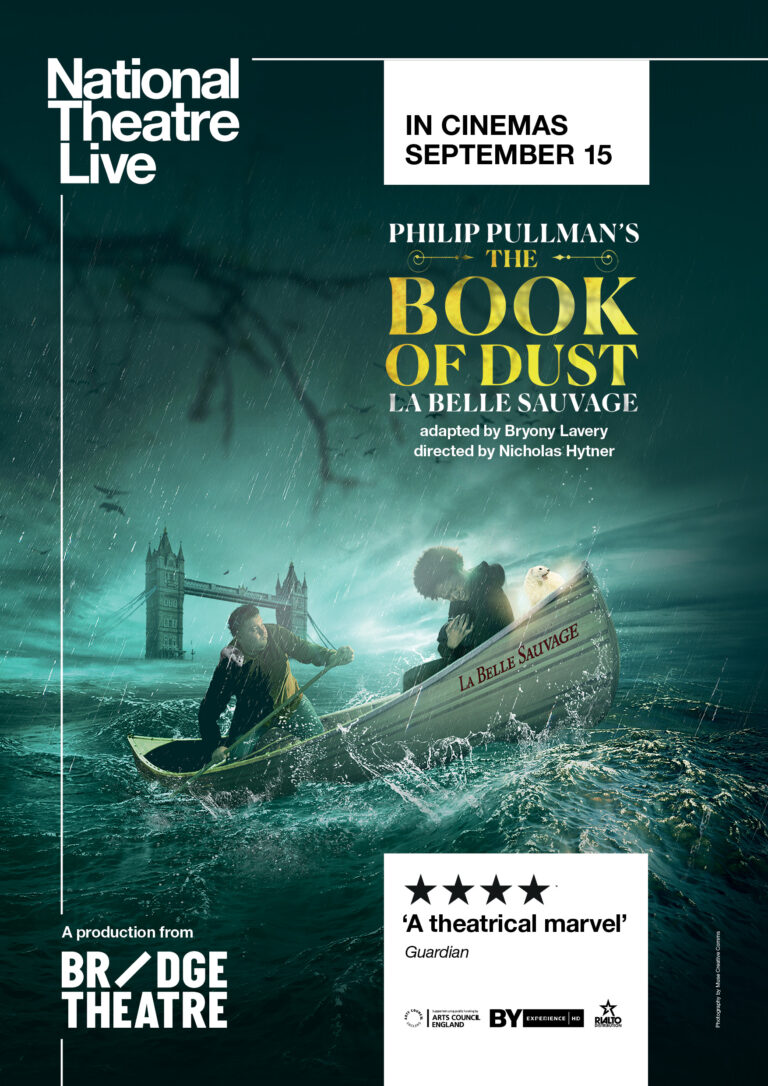 The Book of Dust
In cinemas September 15
Eighteen years after his ground breaking production of His Dark Materials at the National Theatre, director Nicholas Hytner returns to Pullman's parallel universe. Broadcast live from London's Bridge Theatre.
In the care of two young people, is a tiny child called Lyra Belacqua, and in that child lies the fate of the future. And as the waters rise around them, powerful adversaries conspire for mastery of Dust: salvation to some, the source of infinite corruption to others.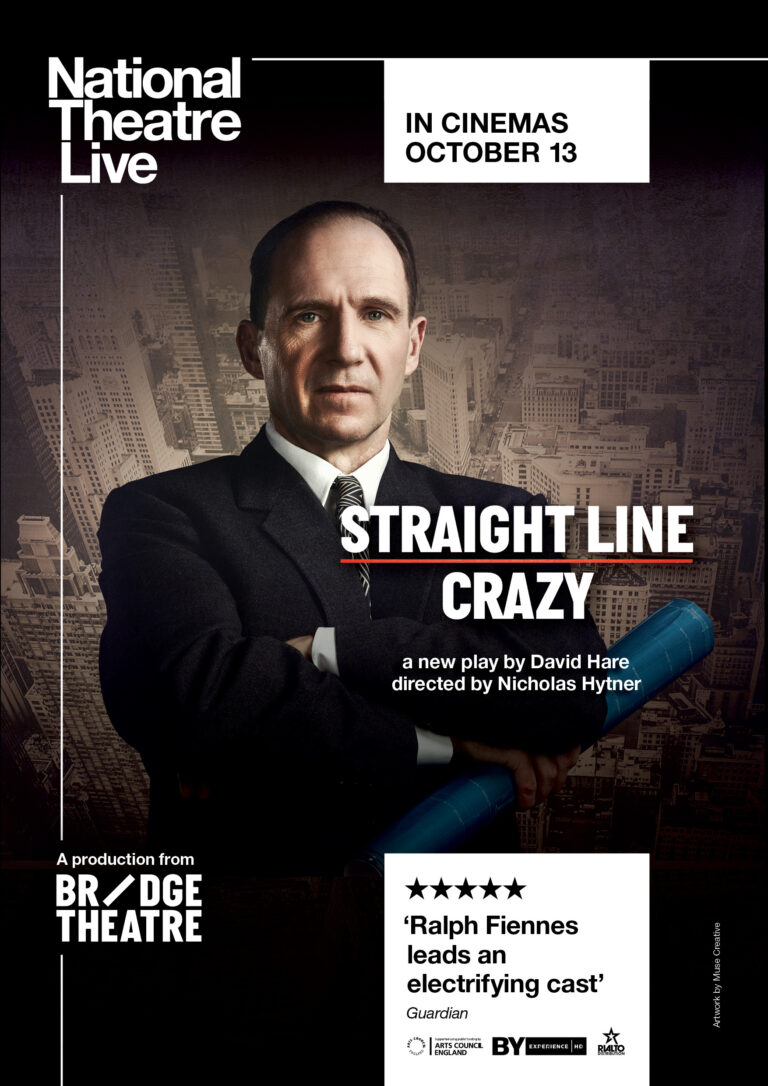 Straight Line Crazy
In cinemas October 13
Ralph Fiennes (Harry Potter, Kingsman) plays New York master manipulator Robert Moses, in this blazing new play from David Hare (Skylight).
For forty uninterrupted years, Robert Moses exploited those in office through a mix of charm and intimidation. Motivated at first by a determination to improve the lives of New York City's workers, he created parks, bridges and 627 miles of expressway to connect the people to the great outdoors.
Faced with resistance by protest groups campaigning for a very different idea of what the city should become, will the weakness of democracy be exposed in the face of his charismatic conviction? Nicholas Hytner directs this exhilarating new play, broadcast live from the Bridge Theatre.