National Theatre Live 2023
The best of British theatre is back in NZ cinemas for 2023. Six premium National Theatre Live shows have been captured live for cinema audiences, with the season kicking off on March 2nd with Much Ado About Nothing.

Jack Absolute Flies Again
In cinemas March 30
A rollicking new comedy by Richard Bean (One Man, Two Guvnors) and Oliver Chris (Twelfth Night).
After an aerial dog fight, Pilot Officer Jack Absolute flies home to win the heart of his old flame, Lydia Languish. Back on British soil, Jack's advances soon turn to anarchy when the young heiress demands to be loved on her own, very particular, terms.
Emily Burns directs this spectacularly entertaining new version of Sheridan's The Rivals. Featuring a cast including Caroline Quentin, Laurie Davidson, Natalie Simpson and Kelvin Fletcher.
'One of the funniest productions in the National's history.' Guardian on One Man, Two Guvnors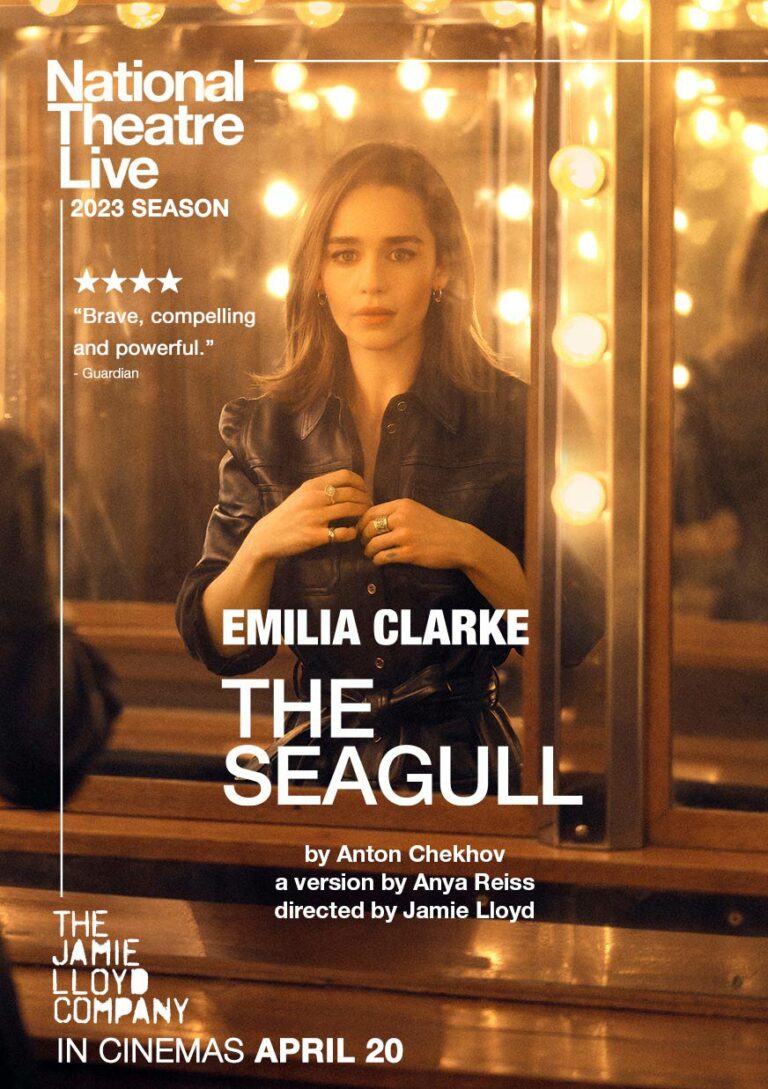 The Seagull
In cinemas April 20
Emilia Clarke (Game of Thrones) makes her West End debut in this 21st century retelling of Anton Chekhov's tale of love and loneliness.
A young woman is desperate for fame and a way out. A young man is pining after the woman of his dreams. A successful writer longs for a sense of achievement. An actress wants to fight the changing of the times. In an isolated home in the countryside, dreams lie in tatters, hopes are dashed, and hearts broken. With nowhere left to turn, the only option is to turn on each other.
Following his critically acclaimed five-star production of Cyrano de Bergerac, Jamie Lloyd brings Anya Reiss' adaptation of Anton Chekhov's classic play to stage. Filmed live in London's West End.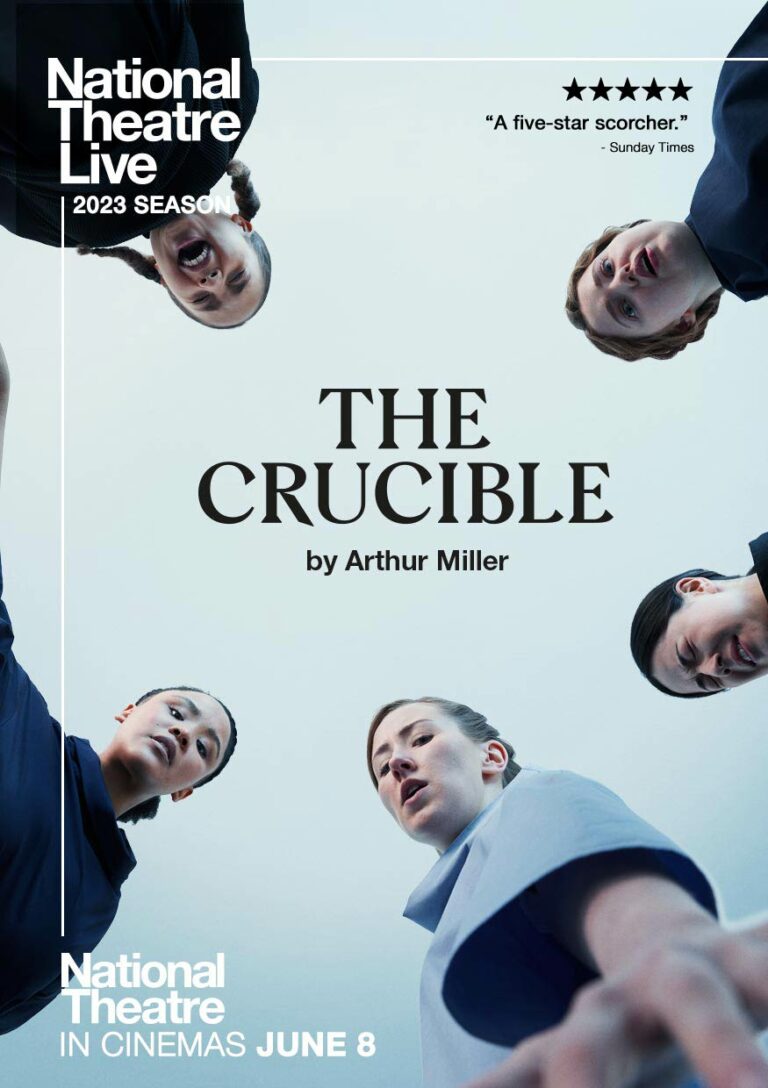 The Crucible
In cinemas June 8
A witch hunt is beginning in Arthur Miller's captivating parable of power with Erin Doherty (The Crown) and Brendan Cowell (Yerma).
Raised to be seen but not heard, a group of young women in Salem suddenly find their words have an almighty power. As a climate of fear, vendetta and accusation spreads through the community, no one is safe from trial.
Lyndsey Turner (Hamlet) directs this contemporary new staging, designed by Tony Award-winner Es Devlin (The Lehman Trilogy). Captured live from the Olivier stage at the National Theatre.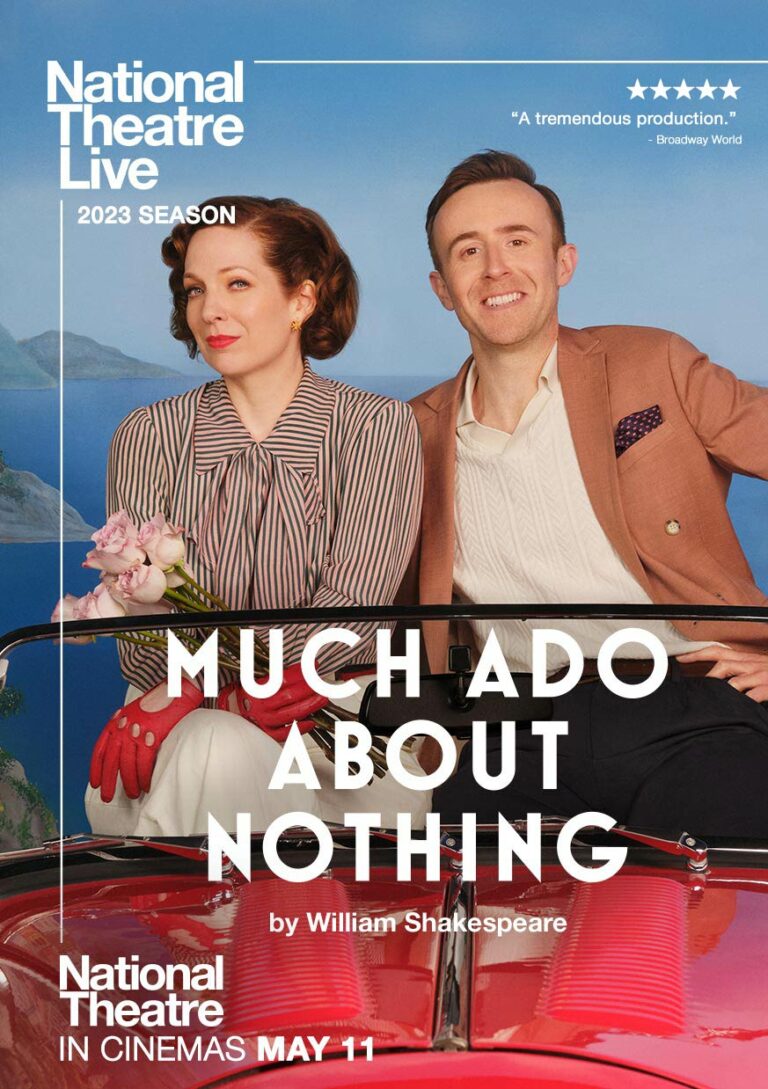 Much Ado About Nothing
In cinemas May 11
Katherine Parkinson (The IT Crowd) and John Heffernan (Dracula) lead the cast in Shakespeare's romcom of sun, sea and mistaken identity.
The legendary family-run Hotel Messina on the Italian Riveria has been visited by artists, celebrities and royalty. But when the owner's daughter weds a dashing young soldier, not all guests are in the mood for love.
A string of scandalous deceptions soon surround not only the young couple, but also the adamantly single Beatrice and Benedick.
Following his award-winning productions of Romeo & Juliet, Twelfth Night and Antony and Cleopatra, director Simon Godwin returns with this irresistible comedy, broadcast live from the National Theatre stage.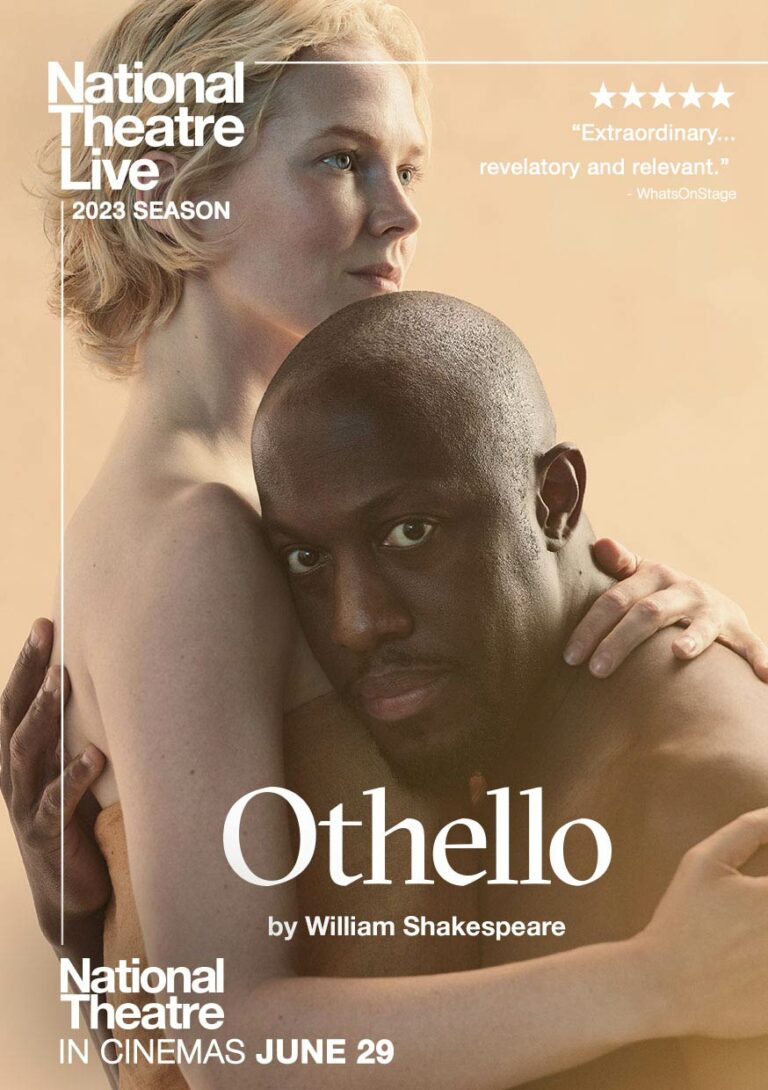 Othello
In cinemas June 29
An extraordinary new production of Shakespeare's most enduring tragedy, directed by Clint Dyer with a cast that includes Giles Terera (Hamilton), Rosy McEwen (The Alienist) and Paul Hilton (The Inheritance).
She's a bright, headstrong daughter of a senator; elevated by her status but stifled by its expectations. He's refugee of slavery; having risen to the top of a white world, he finds love across racial lines has a cost.
Wed in secret, Desdemona and Othello crave a new life together. But as unseen forces conspire against them, they find their future is not theirs to decide.
Othello is filmed live on the Lyttleton stage of the National Theatre.

GOOD
In cinemas August 24
David Tennant (Doctor Who) makes a much-anticipated return to the West End in a blistering reimagining of one of Britain's most powerful, political plays.
As the world faces its Second World War, John Halder, a good, intelligent German professor, finds himself pulled into a movement with unthinkable consequences.
Olivier Award-winner Dominic Cooke (Follies) directs C.P. Taylor's timely tale, with a cast that also features Elliot Levey (Coriolanus) and Sharon Small (The Bay). Filmed live from the Harold Pinter Theatre in London.
Presented by Fictionhouse and Playful Productions.